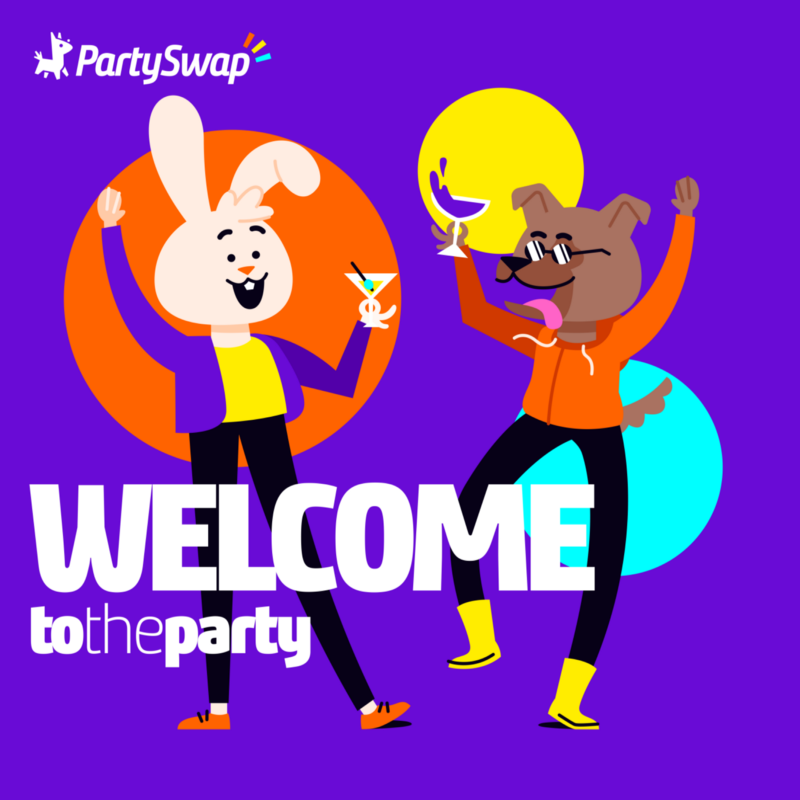 *Note: This article was updated to edit our token name from $YAY to $PARTY. (08/21/2021)*
It is amazing how Pangolin unchained a revolution in decentralized finance and automated market-making. The Avalanche C-Chain surpassed $1 billion dollars in total trade volume in only two months after its launch. Gas fees on Ethereum have seen a new all-time high this year and it became nearly impossible for most users to participate in its smart contract-based DeFi applications. Today, thanks to Avalanche (AVAX) you can now enjoy significantly lower fees and fast transactions powered by a decentralized and strong blockchain. It is just the beginning of this new technology, and we want to prove it.
Now, after looking at what is missing on Avalanche (AVAX) projects, we are offering an application that is both secure and has a great image supporting it, so anyone who wants to use it can feel safe putting their money on it without worrying.
That's why we are introducing the most reliable AVAX swap yet: PartySwap.
Who wouldn't want to have some fun making transactions with low fees and almost instant confirmations? Part of the fun is always feeling safe and secure while doing it, and that's what we are going to offer at the start.
Unveiling The $PARTY Reward Token.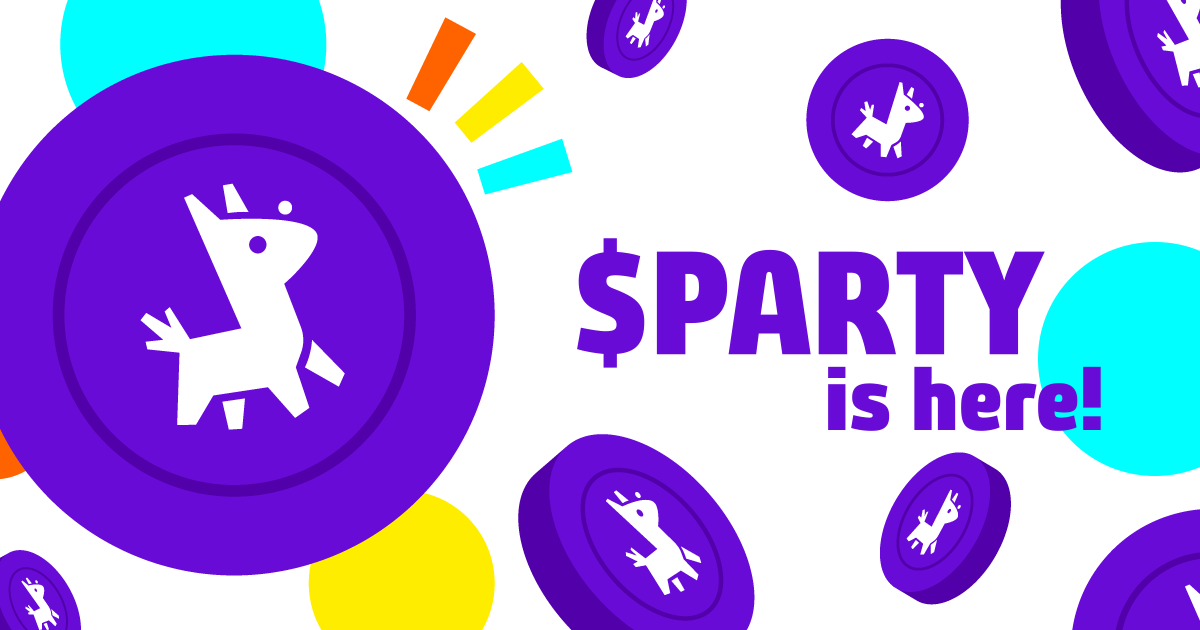 We want to introduce to you $PARTY, the reward token you can earn through multiple activities in PartySwap. Initially, our platform will offer liquidity mining and staking pools for you to start farming it, but in the future we will also provide different activities where you can stake and earn even more. Please, check our roadmap below for more information.
Update (07/28/2021): The $PARTY coins kept in the Genesis Wallet were moved to our Multi-signature wallet. If you want to read more about this, please check the following article.
Tokenomics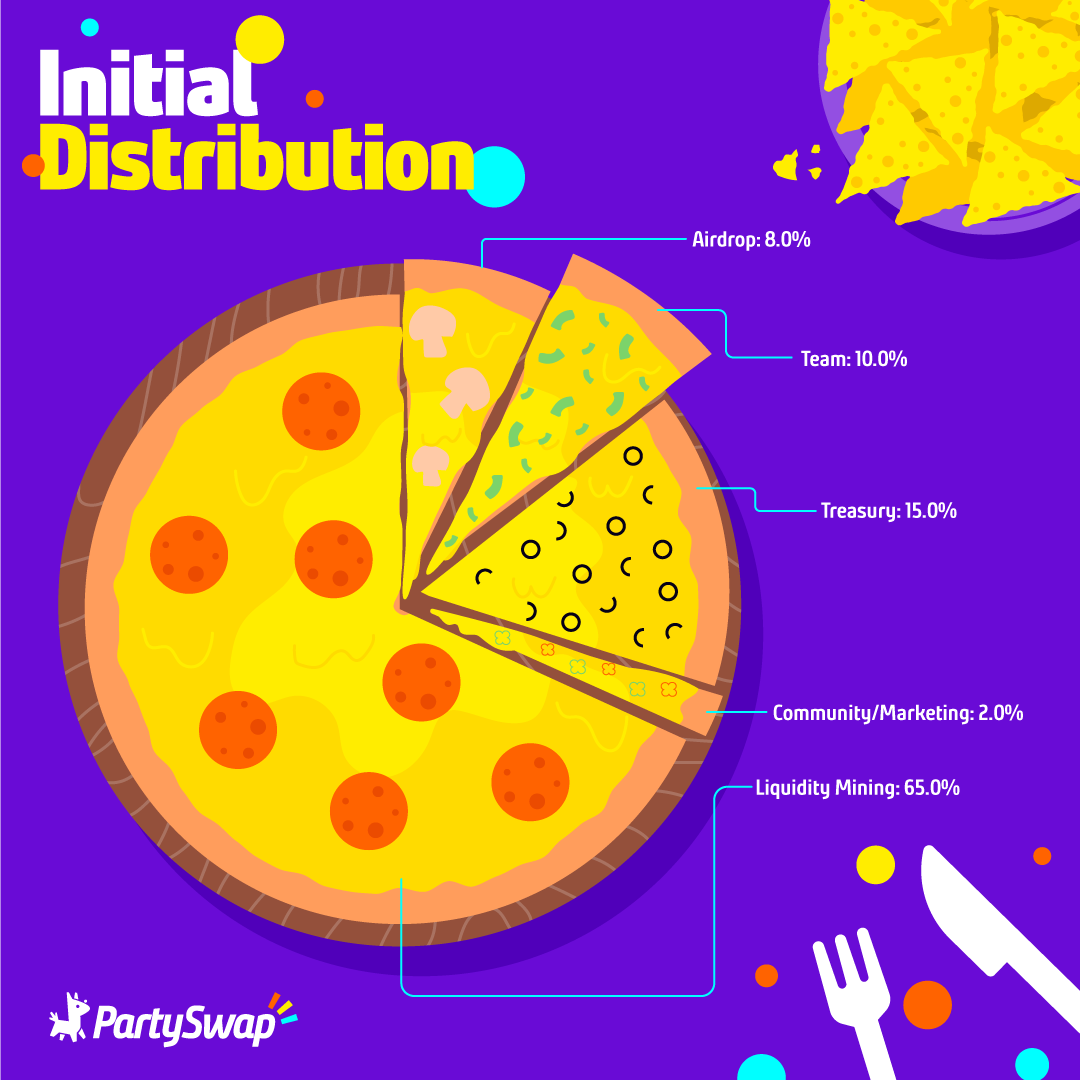 Note: We updated our tokenomics. The information below is discontinued. Please, click here to check the newest article.
Here is a short description of how we will manage $PARTY tokens distribution.
Airdrop: 8% of the total supply.
We will do an Airdrop and it is going to be awesome! We cannot say a lot for now, but when everything is ready to go, an announcement will be released. Follow our social media channels, don't miss it!
Team Allocation: 10% of the total supply. (More details on the distribution are below).
These tokens make a total of 11,000,000 $PARTYs that will be distributed among our key members. Everything will be locked in a smart contract that will drop the funds every two months, divided into 6 periods. The first unlock will start a couple of days after the platform is launched.
Treasury DAO: 15% of the total supply.
Treasury DAO will be used for users to decide how they want us to improve the platform. Until we have a governance system ready, these tokens will remain in our treasury wallet, being used for initial funding to improve the application. For transparency, we will set up a document with all monthly expenses and publish them in our official blog on our website. You can also check the treasury address by clicking here.
Update (07/28/2021): The treasury coins were moved from the Treasury Wallet to our Multi-signature wallet. If you want to read more about this, please check the following article.
Community Marketing: 2% of the total supply.
Our marketing team will use these funds to promote our platform through social media. We will provide different activities such as giveaways to our users and more. If you find this interesting and want to participate, keep an eye on our social media groups.
Liquidity Mining/Staking: 65% of the total supply.
The remaining tokens will be used for our liquidity mining services. Choose your favorite piñata and get ready to earn $PARTYs when our platform is launched to the public.
Farming
Our platform will be offering multiple pools where you will be able to farm from day one. Our farming section will be known as "Piñatas", where you will be able to choose from a variety list of them. Each will have a particular color, pattern, and design so it feels more dynamic and fun to participate in our services. Feel free to choose your favorite "Piñata" to start earning more money.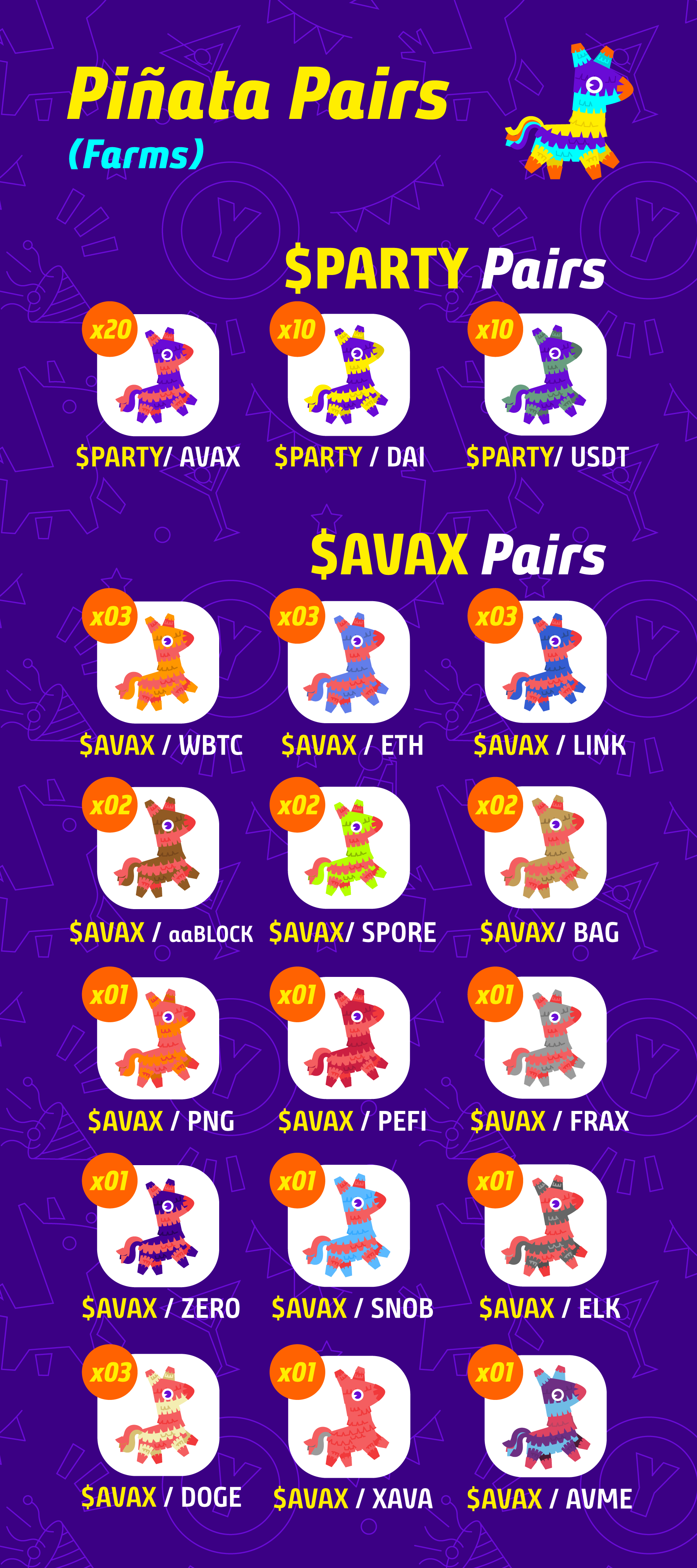 Staking Pools
Our staking pools will be known as "Jacuzzis", where people can stake their $PARTY tokens to earn even more $PARTYs. For now, only the $PARTY pool will be available, but in the future, through different partnerships, we will provide more options to stake single tokens.
Airdrop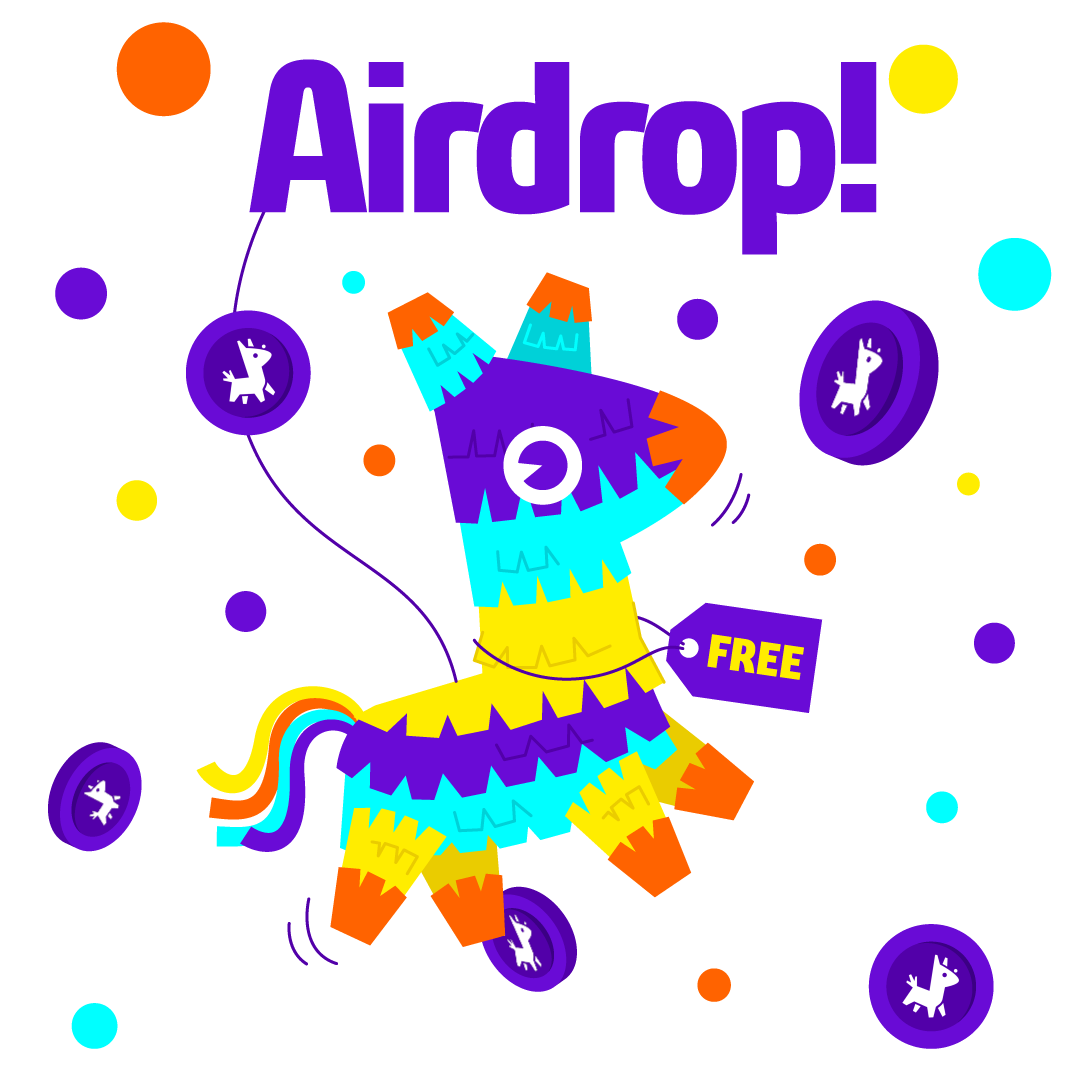 We will announce an Airdrop days before our platform launch. Stay tuned for updates through our social media, especially Twitter and Telegram. #Free$PARTYs!
Roadmap
A good project always has a plan, that's why we prepared this roadmap. We want to show everyone what PartySwap will offer in the near future, and sure it will be fun!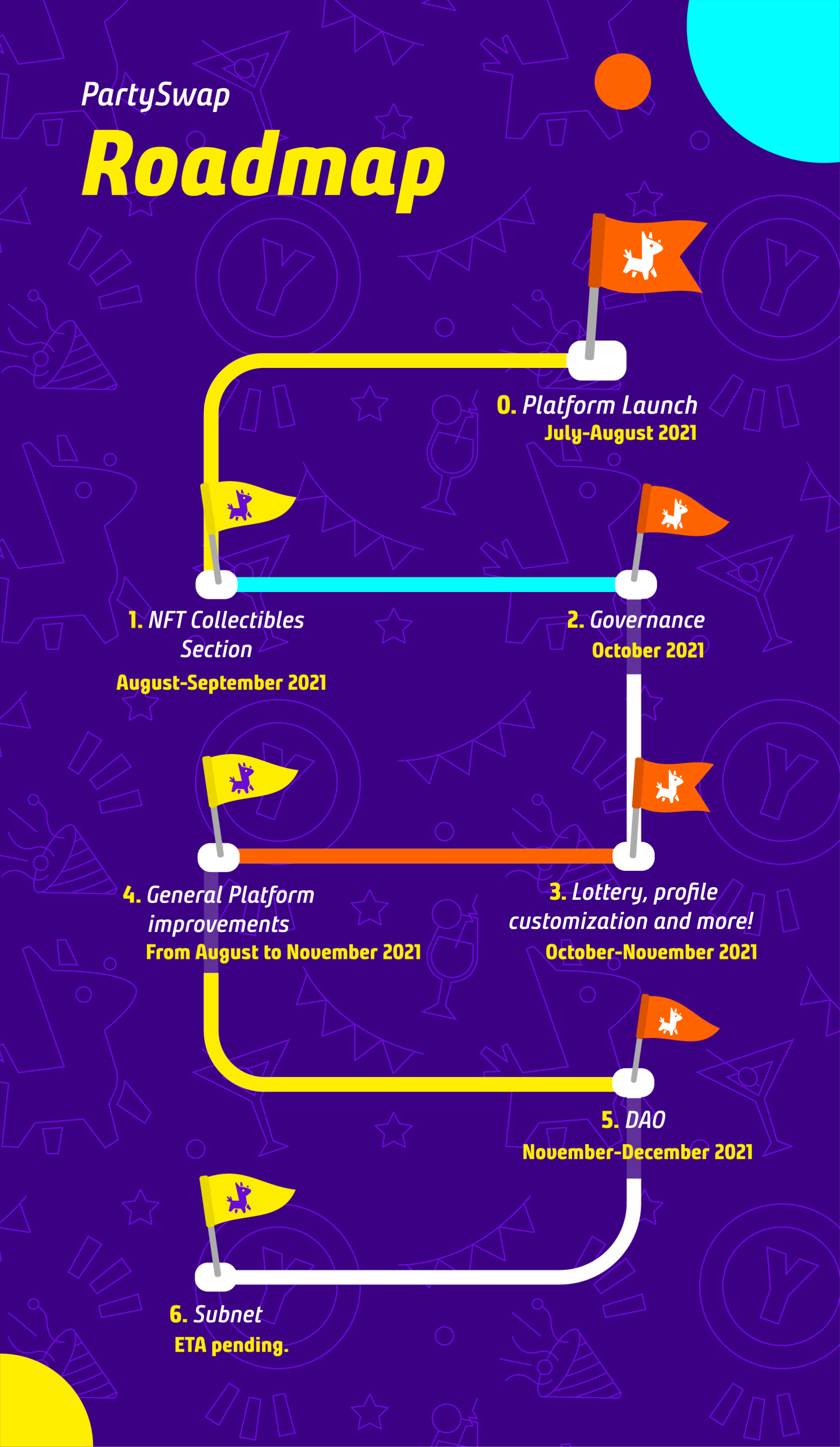 Collectibles (NFTs): Expected to be released in 1–2 months.
Governance: Expected to be released in 2 months.
Lottery, profile customization, and more games: Expected to come out in 3 months. More details will be released in near future after our platform launches.
Improvements of previous points: Improvements for governance, collectibles, and games will be released in a period of 6 months in the future.
DAO: Expected to be released in +6 months or more.
Subnet: Expected to be released in +6 months. More details about this will be released in the future.
About PartySwap
PartySwap is a Decentralized Exchange (DEX) launched in Avalanche where you can do permissionless swaps between currencies, earn interests in farms and liquidity pools in one interoperable, highly scalable ecosystem.
If you have inquiries about our platform, please don't feel afraid to ask! [email protected]