Hello, #PartySquad! After two months of hard work, we are proud to finally announce the release of our NFT collection (phase one).
For us it's been a wild ride because designing these well-crafted NFTs was definitely hard work. You can get yours now by clicking the link below.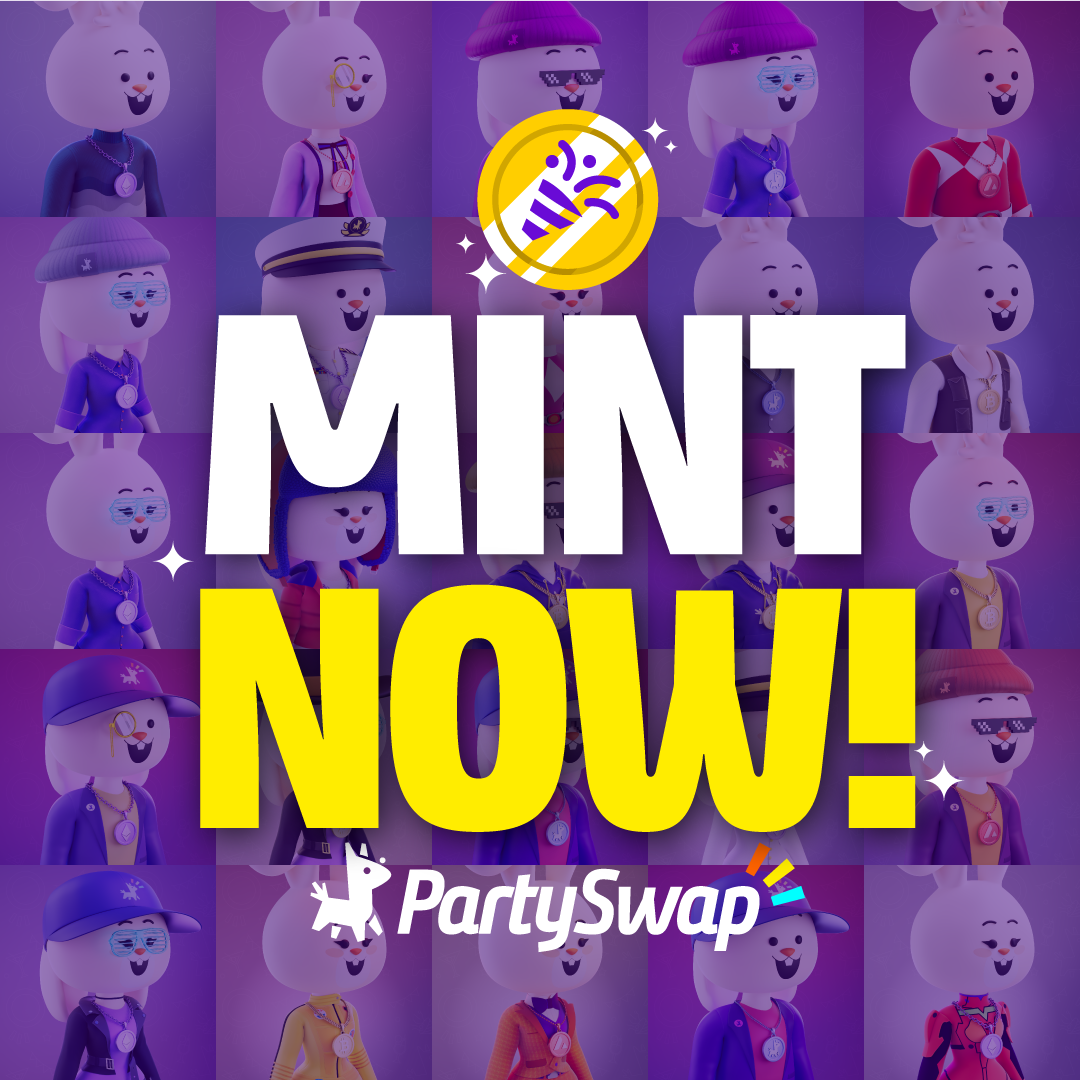 If you are interested to learn more about the tokenomics behind these NFTs, please read the following article. The short-term benefits are positive: by minting one of these NFTs now, you'll get a percentage of the rewards from the mints that come after yours.
Also, if you are a $PARTY holder, part of the mint fees will be destined to buy back our token; This will undoubtedly increase the price of $PARTY over time.
A roadmap for our NFT project is coming
Depending on how well the project is welcomed, we are working on making a proper roadmap to our NFT project. Right now, in the short term, we plan to release phase two of our NFT collection, bringing more of our characters available to mint.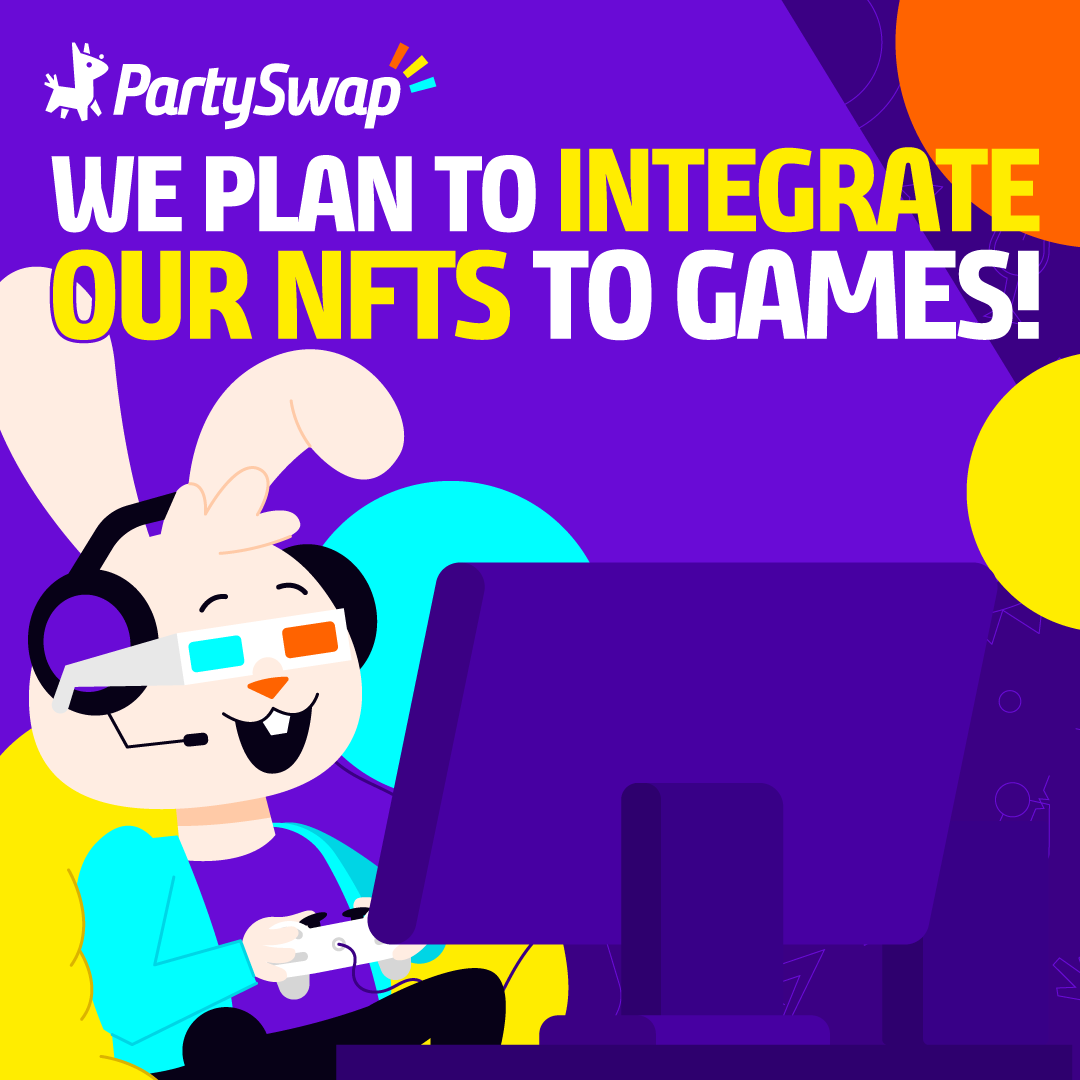 Also, we plan to integrate our NFTs into various video games, which we plan to release by the middle or end of this year. However, we always recommend following our channels to get all the updates about our project.
That's all for now. We hope you like our collectibles! 🎉
About PartySwap
PartySwap is a Decentralized Exchange (DEX) launched in Avalanche where you can do permissionless swaps between currencies, earn interests in farms and liquidity pools in one interoperable, highly scalable ecosystem.
If you have inquiries about our platform, please don't feel afraid to ask! [email protected]