Hello, #PartySquad. We've been super busy working on our NFT collection; However, took the time to make an article about our newest roadmap.
We know a lot of the initial Roadmap goalposts weren't finished. That's because most of the progress we made was spent working on PartySwap V2 and the Boosted Piñatas, which weren't part of our roadmap initially.
Finally, here is our current Roadmap, which is subject to change depending on how well our NFT collection does.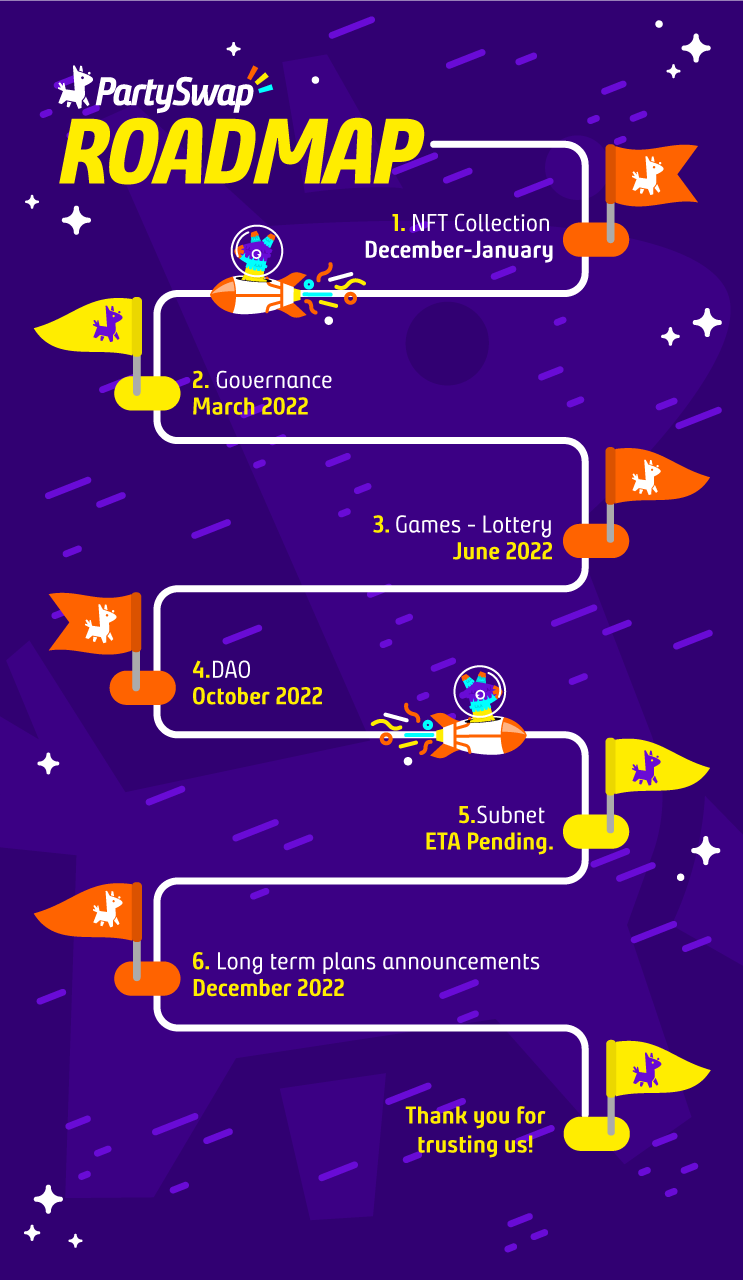 And that's it! We will leave a written before right here:
1. NFT Collection: December - January 2021.
2. Governance: March 2022
3. Games - Lottery: June 2022
4. DAO: October 2022
5. Subnet: ETA pending.
6. Long-term plans announcement (new roadmap): December 2022.
Again, we appreciate you following us and supporting us. We couldn't be happier that you are part of this community. We hope to improve for you.
Thanks #PartySquad.
About PartySwap
PartySwap is a Decentralized Exchange (DEX) launched in Avalanche where you can do permissionless swaps between currencies, earn interests in farms and liquidity pools in one interoperable, highly scalable ecosystem.
If you have inquiries about our platform, please don't feel afraid to ask! [email protected]